Airnergy Rental 
From BioLife Solutions Ltd, the ONLY official UK Airnergy Representative for Airnergy International GmbH in Germany.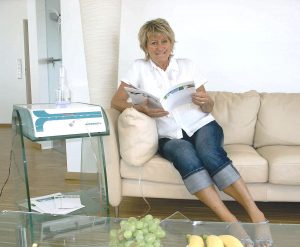 BioLife Solutions Ltd are now pleased to be able to offer Airnergy devices on a rental basis:
Available to rent on a three month or six-month contract (other time periods considered)
All Airnergy rental devices are top of the range Professional Plus machines
All rental costs (up to 6 months) and delivery charge fully refunded on the purchase of a new machine**
If you choose to purchase a second-hand device after rental we can also usually partially refund up to 6 months rental and delivery charges already paid
Unlimited expert telephone / e-mail support (over 19 years' experience in Airnergy therapy) if and when required
NO deposit required
Airnergy accessories included in rental cost (2 air filters, 10 nasal cannulas)
 Airnergy Rental Fees
Airnergy Professional Plus £150 per month (VAT included)
Courier delivery and collection charge £90

Price Match Promise
Feel free to take advantage of our Price Match Guarantee on Airnergy Rental Fees!
We will happily price match  any other quotes on Airnergy Rental Fees and beat by 5%.
**Rental & delivery costs deducted from the price of a new machine at its full retail value.